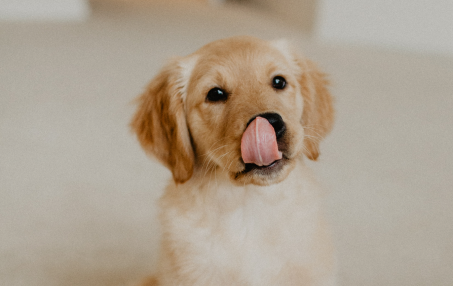 Preventative Care for Puppies
What To Bring To Your Puppy's First Exam
Your puppy on a leash or in a pet carrier
Any previous medical history (vaccines, deworming, etc.)
Fecal sample less than 24 hours old
Exams Will Involve
Complete physical exam
Educational puppy kit and educational videos along with tips on puppy care and behavioral concerns (1st exam)
Recommendations on heartworm, flea and tick prevention
Fecal examination for intestinal parasites and appropriate deworming
Necessary vaccine boosters
Vaccination Schedule
DA2P vaccination (prevention of canine distemper, canine adenovirus type 2, and parvovirus).

Administered every 3 to 4 weeks until 15 weeks of age.
Dogs over 12 weeks of age with an unknown vaccination status will be given 2 vaccinations 3-4 weeks apart. After the second booster, this vaccination provides protection for one year.

Rabies vaccination at 12 weeks of age or older and initially provides one year of protection.
Leptospirosis and Lyme vaccinations are recommended for all dogs in New England. These two vaccines are usually administered 3 weeks after the rabies vaccination and boostered 3-4 weeks later. They will then be updated annually.
Additional vaccines such as Bordetella (kennel cough) or the flu vaccine will be discussed with you to determine need and given on an "as-needed" basis.
Prevention and Testing
We recommend monthly heartworm and intestinal parasite prevention year-round along with annual testing.
We recommend testing for heartworm disease. This is a simple blood test that is performed during your pet's annual examination and tests for exposure to Lyme, anaplasma and erhlichia along with heartworm.
Flea and tick preventatives are recommended monthly all year long.
Puppy Care Resources
At Oaklawn Animal Hospital, our goal is to provide new puppy parents with the tools and information they need to raise a happy, healthy and well-adjusted puppy. Start your new pup off on the right paw and download the Oaklawn Animal Hospital New Puppy Guide and associated documents below:
Download The Full Oaklawn Animal Hospital New Puppy Guide Below
(Full document – 16 pages)
Individual New Puppy Guide Documents
Parasites: Risk And Prevention
Spaying And Neutering Your Puppy
Acceptable Oral Health Chews And Toys
Choosing A Pet Insurance Provider
Other Helpful Resources
AAHA: Caring For Dogs And Puppies
WSAVA: Researching Pet Nutrition
Fear Free: Fear Free Vet Visits